So I just watched Iron Man 2.
It's aight but I prefer the 1st one. I don't know but I felt that this one had too much drama and emotions in them; and more often than not, too much emotions kill a superhero, y'know?
Anyone remember the sequels to Superman and Spiderman? The moment the sequels touched too much on the personal issues of the protagonists, they tanked no?
Anyways, even if I didn't really like Iron Man 2 as much as the first one, I still enjoyed the movie but only because of Tony Sparks. He's just an awesome, awesome character.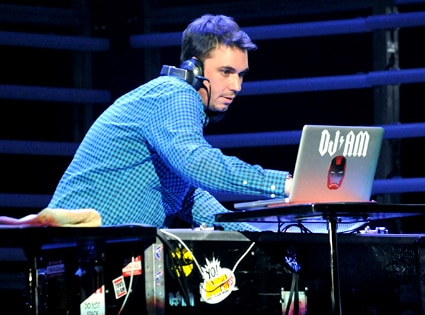 It was also great to see the late Adam Goldstein, aka DJ AM, in one of his last appearances. It would have been a moment to remember for us Sneakerheads though if they showed what kicks he had on. For y'all who do not know, DJ AM was a true Sneakerhead. He was really into Kicks unlike the other Hollywood peeps who are in the game only for the glamor of it.
Which brings me to this entry; how many 'Tony Sparks' do you know in your real lives?
To be more precise, how many narcissistic, super smart, brilliant at what he does but is lazy most of the times, charismatic, charming, and eccentric man do you know?
My Small Baby said she knows
one
such dude.